Fabulous Metal Sculpture for "The St. Regis Dubai, The Palm" Hotel
Art Smiley is a multi-faceted artwork service provider for public places, malls, and business areas. We create sculptures that express the customers' branding message with a unique value. Our team offers exceptional efforts in bringing out the best sculptures for the business.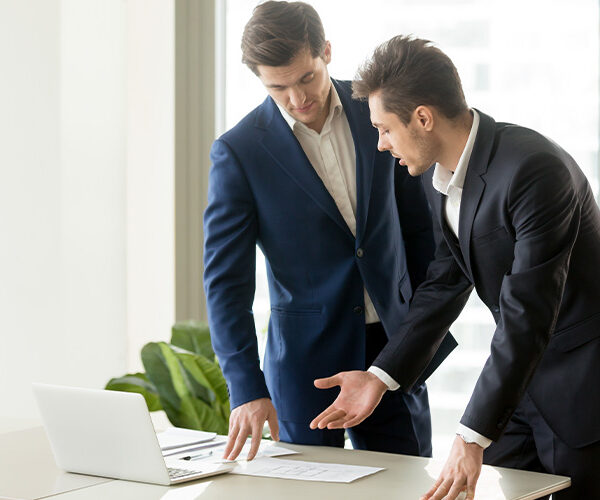 First, our team gets the client's needs about the sculpture that promotes their brand. We visited the place to thoroughly research the client and their requirements that match their workplace. We developed a concept for the sculpture by collaborating with the developer Nakheel. After that, our artist Koushal Choudhry takes over the project to the next phase manifesting artistic ideas in the project. Finally, he designed the prototype of the metal sculpture using thermocol named "connections' based on the project budget and demands.
Sculpture Creation Process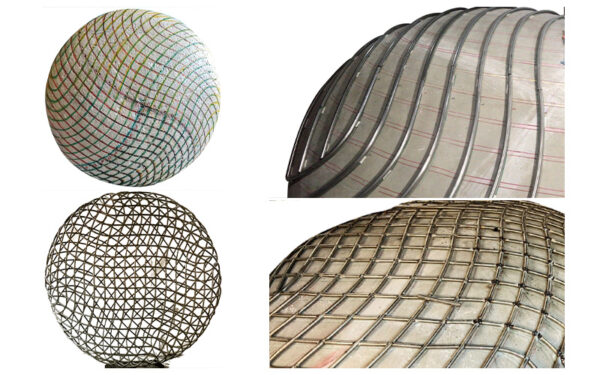 On Approval of the design from the client, our team has developed a thermocol model. Stainless steel frames are embedded over the thermocol model for the precise matching and position of the design. Longitude and latitude lines are welded with powerful tools to fit the design of the connection in perfect shape.
Final Finish and Retouch.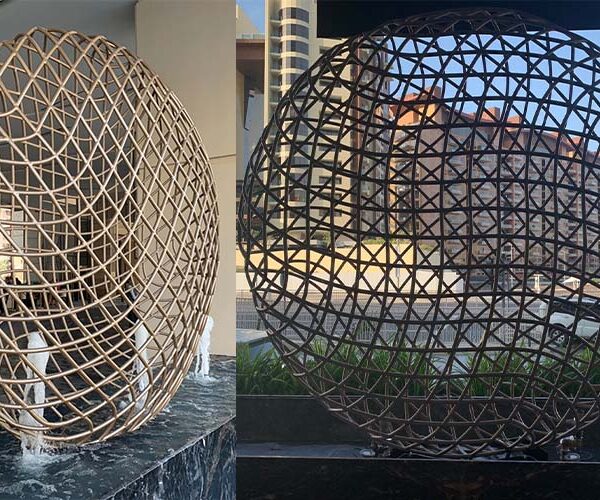 The complete design of this metal sculpture "connections" is completed with a golden powder coating that adds beauty to the sculpture. Our team packs the sculpture safely within the wooden structure and delivers it to the client. The sculpture "connections" was installed in the water fountain that offers the best view of the hotel "The St. Regis Dubai, The Palm" located at the Palm Island Jumeirah, Dubai, United Arab Emirates.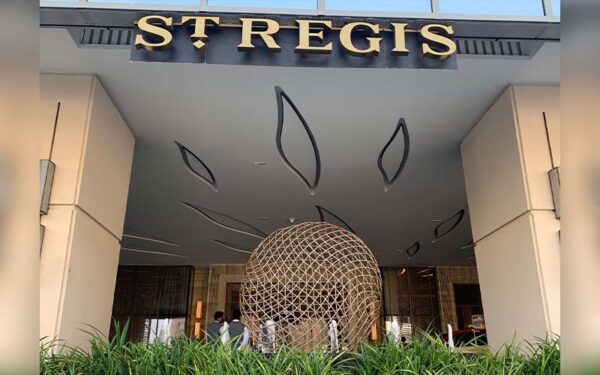 The first review words of our client is "excellent and extra ordinary work.
Art Smiley serves the motto of creating unique sculptures for all clients. We had the requirement to create a sculpture that remains the identifying landmark of the place. We approached Art Smiley, and the team guided us on each project stage and provided the needful information. We are completely satisfied with the structure and size. It enhanced the presence of our ST Regis, Palm, Dubai.
At Art Smiley, we take utmost care in considering the requirements of the clients and delivering the sculpture that suits perfectly to the client's place. And that's the reason we stand apart from our competitors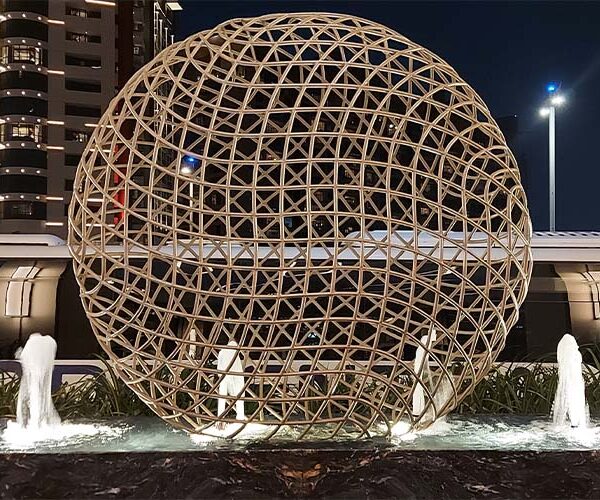 Interested in making a new sculpture for your business? Feel free to connect with us today!