What Is The Importance Of Art In The Hospitality Industry
Hospitality artwork Dubai, UAE, Artwork Services for Hospitality Industry.  Hospitality artwork in Dubai has grown in popularity over the past few years. These industries use art as a marketing strategy rather than just a decorative element. According to several case studies, hotels and restaurants that invest in their art have higher capacity rates, better guest reviews, and more repeat customers.
Does The Look Of The Hotel's Walls Matter To People When Choosing A Hotel?
Tourism for business and hospitality art became huge trends as people traveled more for business. People on business trips don't usually have time to explore the city they are visiting. By providing quality Artwork Services for the Hospitality Industry, they can experience a "cultural lift." Most artwork is free, has no long lines, and is usually located near comfortable seating.
Millennials are also the new wave of travelers. This generation is interested in experiencing different cultures and ways of life, so they travel frequently. A hotel with an intriguing history or art collection will attract millennials.
What Type Of Buyers Are There?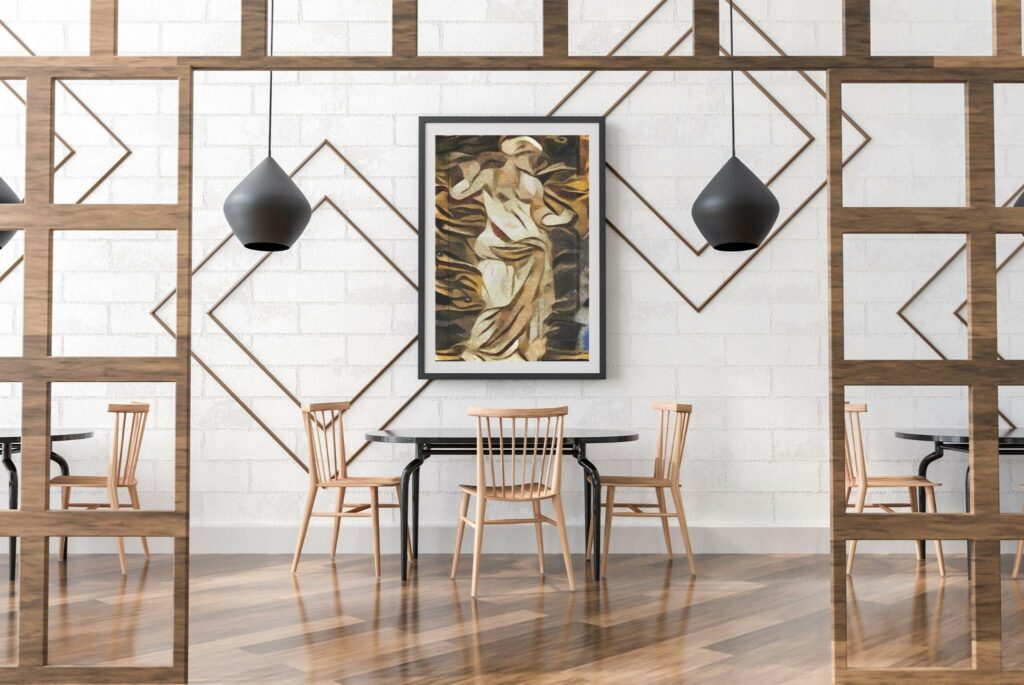 A variety of hospitality venues, such as hotels, restaurants, bars, casinos, and nightclubs, are open to the public. Heavy foot traffic requires furnishings and décor that can withstand wear and tear without being damaged. Carpets, flooring, and furniture designed specifically for commercial use are available on the market. In addition to wall art and dynamic sculptures, these customers benefit from décor in lobbies and other public spaces.
Hotels must redecorate every three years to maintain a fresh, welcoming atmosphere and avoid looking dated. As part of the refurbishment process, the artwork is often included if a new look is desired. Contract designers and art consultants frequently meet these needs. Typically, designers are paid by the hour in the hospitality industry and specify what is needed. After the work has been acquired, it will be paid to the artist by a purchasing company. When restaurants and hotels are opened or renovated, they will have their departments for purchasing.
Many hotels have extensive art collections to appeal to travelers who want to experience a gallery while on vacation. Placements for artists' work may be available at specialty venues.
Even though hotels and restaurants often purchase original artwork, reproductions and prints are most prevalent in this market. Having hundreds of rooms in a hotel will require much artwork. To meet this need, the artist may license images for printing.
What Type Of Art Is Needed?
Staying on top of trends in hospitality design is essential for artists who want to sell in this sector. Several associations associated with the hospitality industry and interior design also organize conferences and events that provide opportunities to network with professionals in the field. If you are interested in learning more about this market, you may want to join an online design forum.
How Does Art Benefit The Hotel/Restaurant?
Apart from greater capacity rates, higher ratings in guest experience, and more repeat business, hospitality businesses can also gain the following advantages:
Get The Attention Of Your Clients.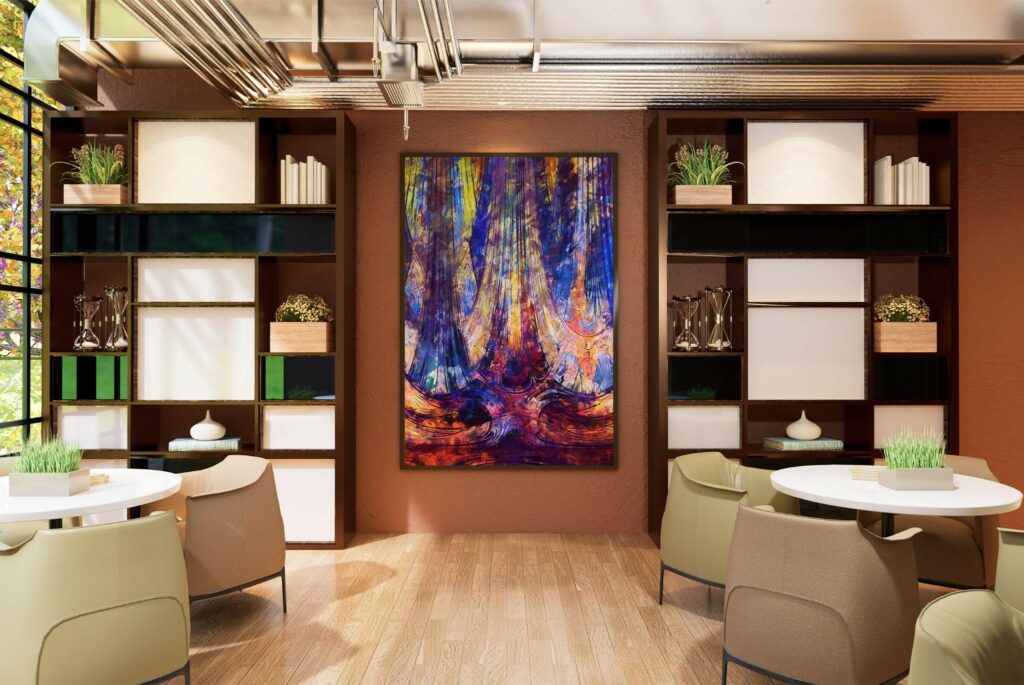 Today, despite countless technological advances, word-of-mouth marketing remains one of the most effective marketing strategies. The topics of conversation usually lead to sales, and people are always talking. It is always a good idea to stay at or eat at a hotel or restaurant with interesting Hospitality artwork.
In every room of your property, Hospitality artwork can be used to express the brand and personality of your business. Luxury hotels use art to differentiate themselves from one another. You can also use your art collection for marketing your business. Make your collection more enjoyable by hosting temporary exhibits and new additions to attract local patrons, brides, and corporate events.

Make Sure They're Around.
Artwork Services for Hospitality Industry enhances the atmosphere and feel of a hotel or restaurant. If guests feel comfortable in your establishment, they will likely stay instead of going outside for a drink or dessert.
Luxury Isn't The Only Option.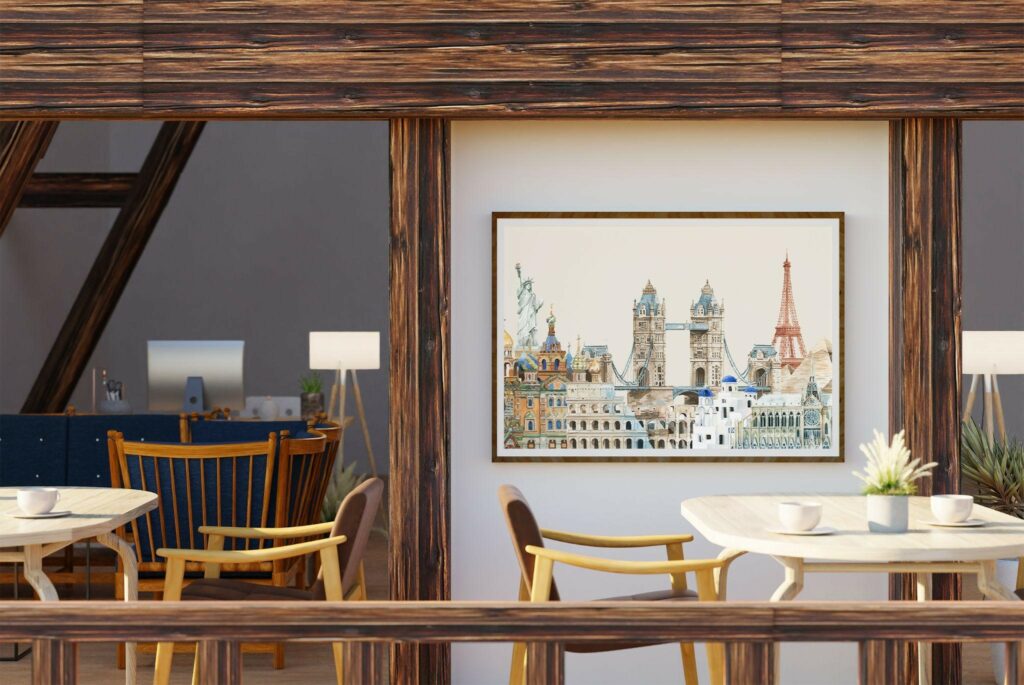 Hospitality artwork does not necessarily have to be expensive to be effective. Inexpensive pieces communicate a building's history and identity or convey a sense of mood that reflects the venue's personality and brand, which helps guests feel at home.
Innovate your Business with Art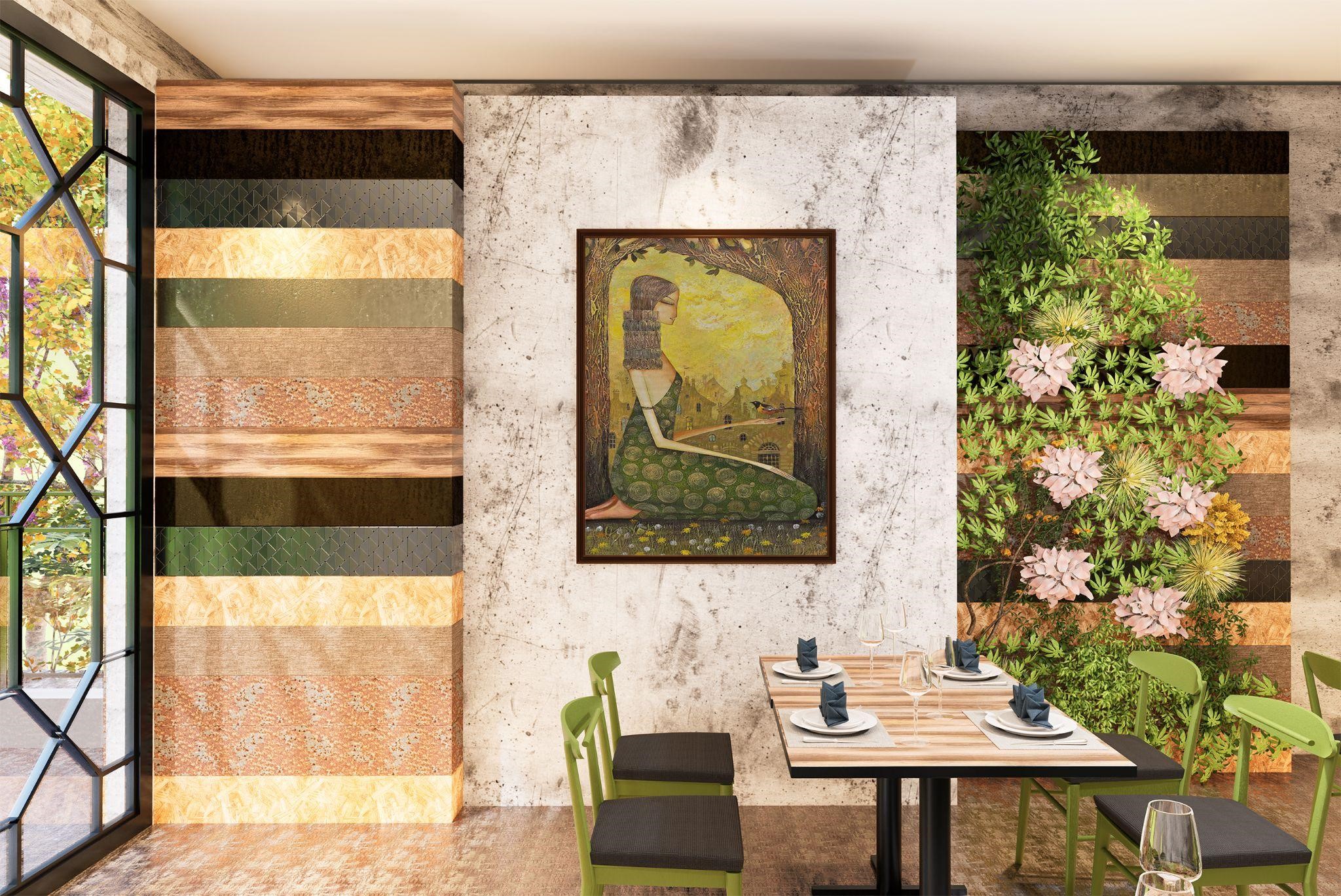 A successful art integration strategy requires hiring artists who are experts in design, branding, storytelling, and making your brand stand out. Art Smiley provides fine art framing, art consultation, and art installation services for designers.
Integrating Hospitality Elements
The hotel industry has created many concept hotels with welcoming environments and places to gather with the community. Food, architecture, and art can all contribute to creating a unique experience. Artists renting from a destination is a way to connect with the community and convey what the destination stands for to tourists. In addition to bringing the local culture to life, art inspires and transports the traveler. Discovering a new place requires an authentic and unique experience. On hotel premises, travelers can learn about local cultures through local artwork.
Art plays a relatively unvetted role in hospitality. Art is a common component of interior design discussions, but little is said about how it enhances a hospitable environment or why it is essential for hotels. Despite research demonstrating numerous positive effects of art – besides creating a pleasant atmosphere – little light has been shed on how art enhances and creates hospitality. Creating a genuinely hospitable experience, in the end, is truly an art. This area deserves more research.