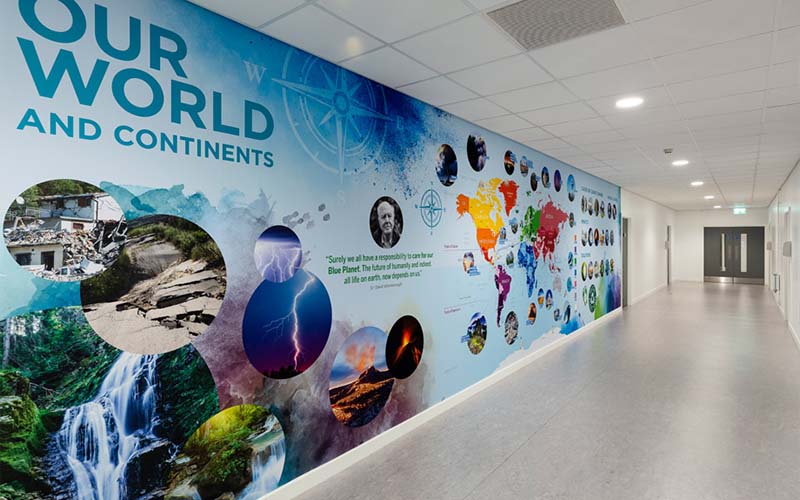 Why Should Schools Use Wall Art?
You are training the future leaders of your institution. There are future CEOs, scientists, athletes, firefighters, teachers, and parents walking the hallways of your building every day. A well-rounded education, nurturing care, and a diverse curriculum will give them the best start in life.
Taking learning to a whole new level is now possible! We will transform your learning environment with our bespoke Wall Art. Our Wall Murals have helped hundreds of institutions achieve their unique objectives. It would be our pleasure to assist you as well.