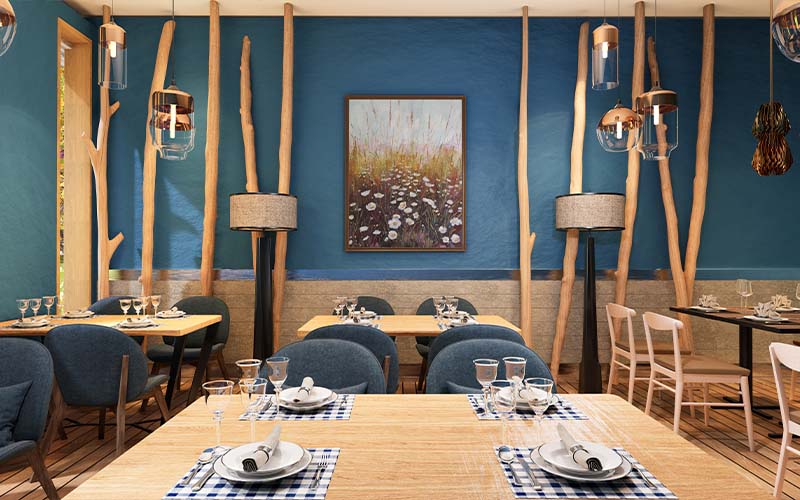 Bespoke Artwork For Restaurants
We pride ourselves on the flexibility of our Artwork for Restaurants. The restaurant industry has become one of the most competitive sectors. So creating memorable dining spaces is vital to attracting customers. You can achieve the aesthetic you desire with our specially curated works to your interiors.
We offer a wide range of eclectic, bespoke artworks that can be framed and arranged to suit your decor, whether a canvas art collection for your gallery wall or a large canvas. Our team has the skills, experience, and creativity to make any venue a great event space.